HCC INTEGRATED PLATFORM
Looking for a way to make it easy for your clinicians to accurately document HCC codes on every patient within their own EMR? HCC 360 streamlines your workflows by combining all external data sources and presenting information to clinicians as they write their progress notes. We can go live in all major EMRs with very little headaches.
Improve Patient Visits
Get real-time prompts for
questions to ask or labs to consider
based on your patient's chart.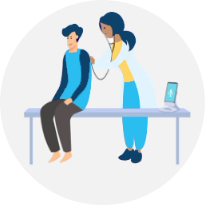 Automate Chart Review
Our A.I. uses evidenced-based
medicine to translate patients charts
into accurate HCC codes in seconds.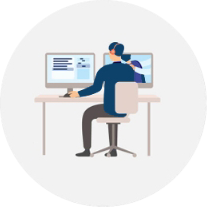 Faster Progress Notes
No more third party portals or
paper suspect codes. We simplify your life
by aggregating all sources right into your EMR.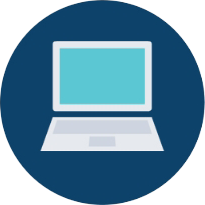 Maximize Your EHR Investment
Search more than 70 EHR integrations
DoctusTech connects to over 70 different EHR and PM systems to automate patient.
Communication and unlock valuable insights to improve care.
Schedule A Demo
Interested in learning more about our HCC Integrated platform and how we can help you achieve your value-based healthcare goals? Please share your information below and we will respond right away.
"I like the way they ask the questions because it's like I'm sitting for boards...There are a lot of other programs out there, but not like this."
- Dr. Villaplana-Canals, Florida
"The mobile app is wonderful, in that it's a clinical vignette - it's what is literally in front of their face, and it gets them thinking."
- Teresa Caniglia, Ohio Director of Clinical Documentation Improvement
"This is more intuitive and is full of 'ah-ha moments.' Whereas, all of my other education on this topic hasn't really been that iterative or intuitive. So I do like the format."
- Dr. Bateman, Ohio