Better Data, Better Outcomes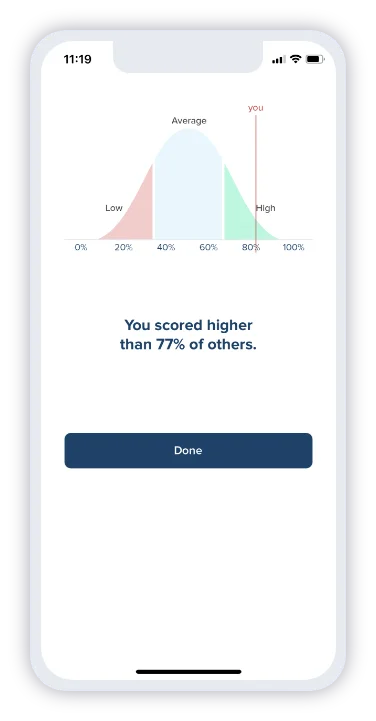 Benchmark against
other clinicians
Compare results within your organization. Determine where your organization lands externally with all users.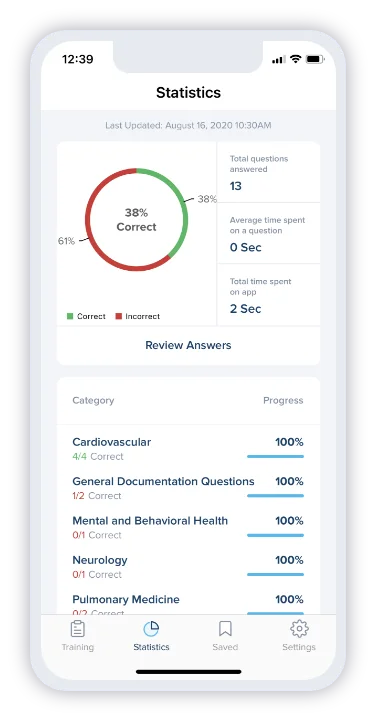 Track team
engagement
Dashboards highlight your team's knowledge gaps. Use data to provide more specific coaching.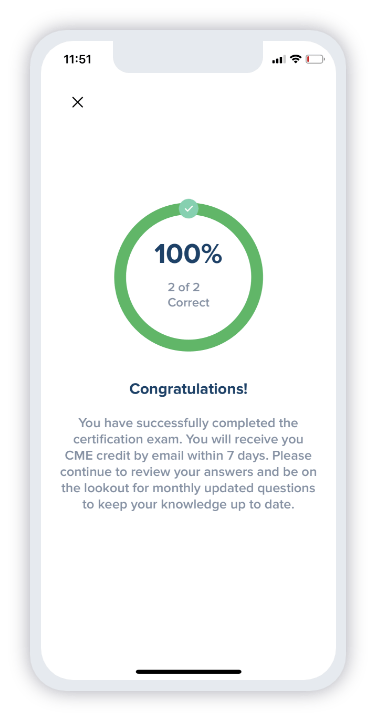 Automate
CME
Earn AMA PRA Category 1 Credit™ for hours logged on the app.
Customer Outcomes
DoctusTech app users are seeing immediate results. No IT headaches. Easy to roll-out. Clear ROI in year one.



Get Individualized
Training
Tired of sending your clinicians to HCC seminars and not seeing a change in practice patterns?
Let us show you a better way to train your team.
Clinical vignettes
Monthly questions based on your personal performance
Clinical guidelines improving history taking and preventative testing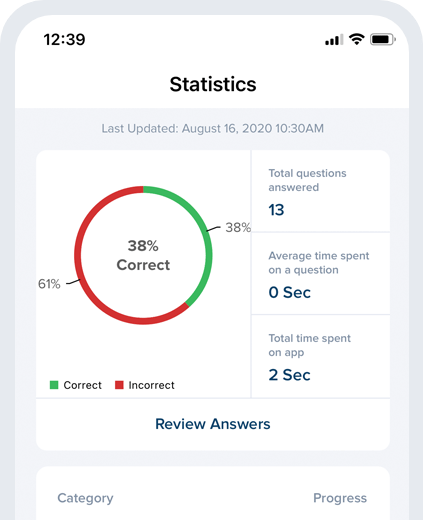 14 days. Free.
Test your knowledge against your peers now.
Improve your clinical HCC knowledge
START YOUR FREE TRIAL
TRY IT FREE
Frequently Asked Questions
Optimize Documentation At The Point Of Care
BETTER TRAINING
Still sending you clinicians to online or in-person HCC seminars? Let us show you a better way to train your team. Our mobile app provides more effective training with longer retention.
UNIQUE CODE CAPTURE
On average, our users are finding 1 new and accurate unique HCC code per patient through our specific training modules rooted in evidence based medicine.
NO IT HEADACHES
No more red tape or clearance from IT as your users can download the app directly from the app store.
"I like the way they ask the questions because it's like I'm sitting for boards...There are a lot of other programs out there, but not like this."
- Dr. Villaplana-Canals, Florida
"The mobile app is wonderful, in that it's a clinical vignette - it's what is literally in front of their face, and it gets them thinking."
- Teresa Caniglia, Ohio Director of Clinical Documentation Improvement
"This is more intuitive and is full of 'ah-ha moments.' Whereas, all of my other education on this topic hasn't really been that iterative or intuitive. So I do like the format."
- Dr. Bateman, Ohio
Upgrade to Integrated
If you are looking for a the perfect solution embedded in your native EMR, upgrade now to HCC integrated.
HCC Integrated Platform
IMPROVE PATIENT VISITS
Get real-time prompts for
questions to ask or labs to consider
based on your patient's chart.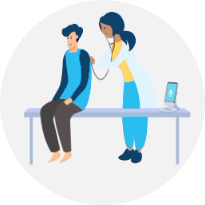 AUTOMATE CHART REVIEW
Our A.I. uses evidenced-based
medicine to translate patients charts
into accurate HCC codes in seconds.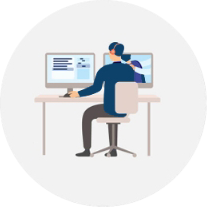 FASTER PROGRESS NOTES
No more third party portals or
paper suspect codes. We simplify your life
by aggregating all sources right into your EMR.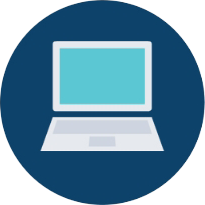 Frequently Asked Questions